As a direction for my latest University project based on the missing Malaysian flight MH370, I have decided to look at several illustrators who use a method of reportage through art to depict certain events and locations of places around the world. My aim for my personal project is to portray the main events which have occurred since the flight went missing on the 8th March 2014.
For inspiration, I looked at some illustrators who practice the art of reportage themselves:
George Butler is a reportage illustrator specialising in travel and current affairs. His main choice of media include pen, ink, and watrcolour, a similar medium which I love to work in. He has published works in several newspapers such as the Times, the Guardian and the Evening Standard. Butler offers a unique style which captures the emotions of each place he visits. Sitting amongst the landscapes, he draws from life which give a sense of authenticity in his work.
'Goats' - Ismail, Syria
Here are some examples of his work:
'Battle Scene' - illustration of remains of war in Kilis, Turkey
And here is an interview with the artist himself giving a true insight into his work:
Evan Turk
Evan Turk is a New York based artists who uses his blog to document his reportage illustrations and animations from all over the world.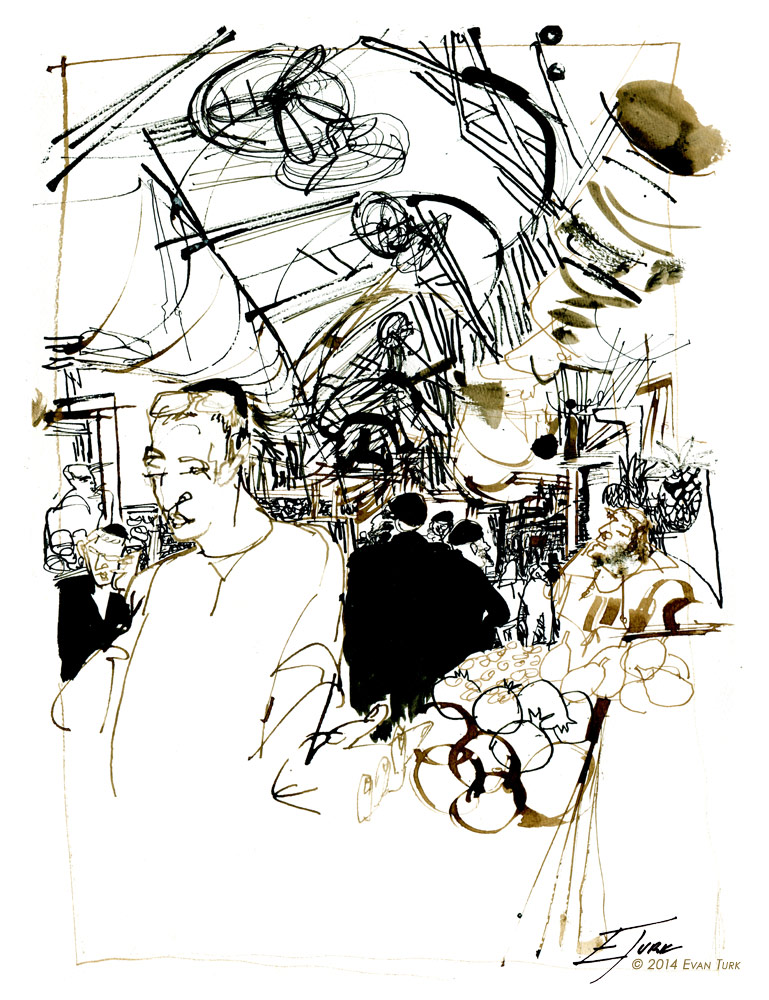 Mahane Yehuda Market in Jerusalem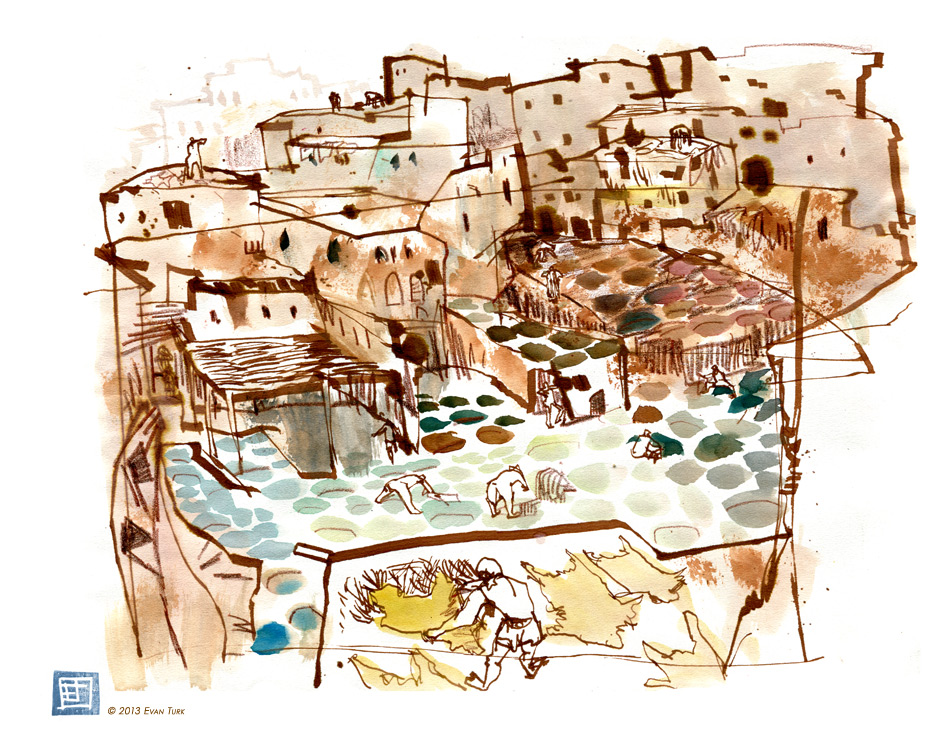 Morocco: The Tanneries
Turk's illustrations are loose and sketchy, though provide detail and information about the scenes he has encountered.
More of his work can be found on his blog: